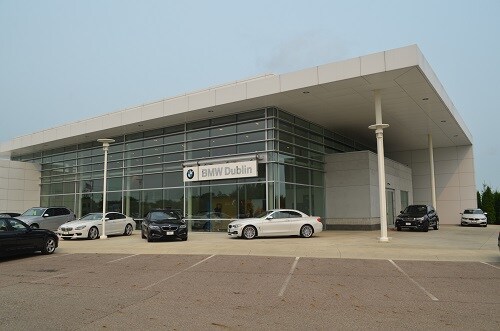 MAG BMW of Dublin  is Your Premier Choice for Buying a New or Used BMW in Dublin, OH
Beginning the financing journey of buying a car is always an exciting experience. There's something special about the thrill of the newness, and it's the one time in life when change comes with greater ease. And when you have a dealership like MG BMW of Dublin, you know buying a new or used BMW is going to be a pleasant experience too.
Our dealership serving Columbus makes your car buying experience more accommodating with new and used diverse inventories. Whether it's a previously owned BMW or one that has recently left the assembly line, you're not going to find a more varied selection anywhere in Delaware. We're the dealership for you!
Customer Service Commitment
Our goal is uncomplicated. We want to meet your expectations, and it's as simple as that. But with so many variables and different expectations, succeeding at our goal is easier said than done. It takes a team of sales professionals who are highly devoted to their craft. That's why we only select the best-of-the-best to assist you with buying a new or used BMW.
With us, you get a first-rate service and parts department and exceptional courtesy. We focus on providing the type of satisfaction that encourages repeat business and customer loyalty. While our goal is your complete satisfaction, the optimum outcome is to earn your business for a lifetime in Hilliard.
Visit Us
Please accept our invitation to visit our dealership serving the Marion and Marysville areas. We promise to make your visit a pleasant one and make you feel right at home.
We have a state-of-the-art showroom, which we hope will make your experience more comfortable and enjoyable. Be sure to partake in our complimentary services, including free beverages and snacks. If you're not familiar with our dealership, we're only a short driving distance from the Columbus area. And we encourage new customers to come and get to know us.
Discover why MAG BMW of Dublin remains a premier BMW dealership in the area!