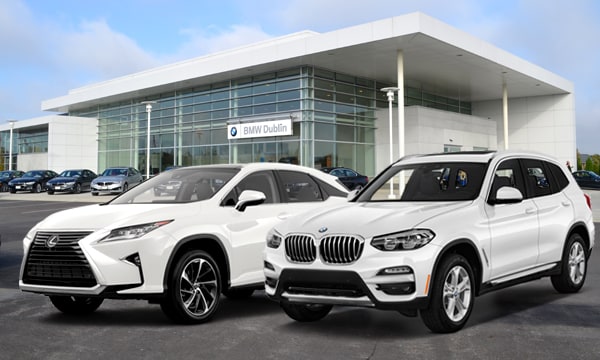 BMW X3 VS LEXUS RX 350
Shopping for your next Luxury SUV can be a long process. Here at MAG BMW of Dublin, we aim to make your comparison a little easier. Below you will find why the BMW X3 should be your next vehicle!
Why Buy a 2019 BMW X3 from MAG BMW of Dublin?
At MAG BMW of Dublin, YOU are the top priority! Our team of highly trained sales staff is here to put your needs first. We will make sure that the vehicle you take home is the perfect vehicle for you. We know you have put in the hours of research and we are here to put your dream in your driveway.