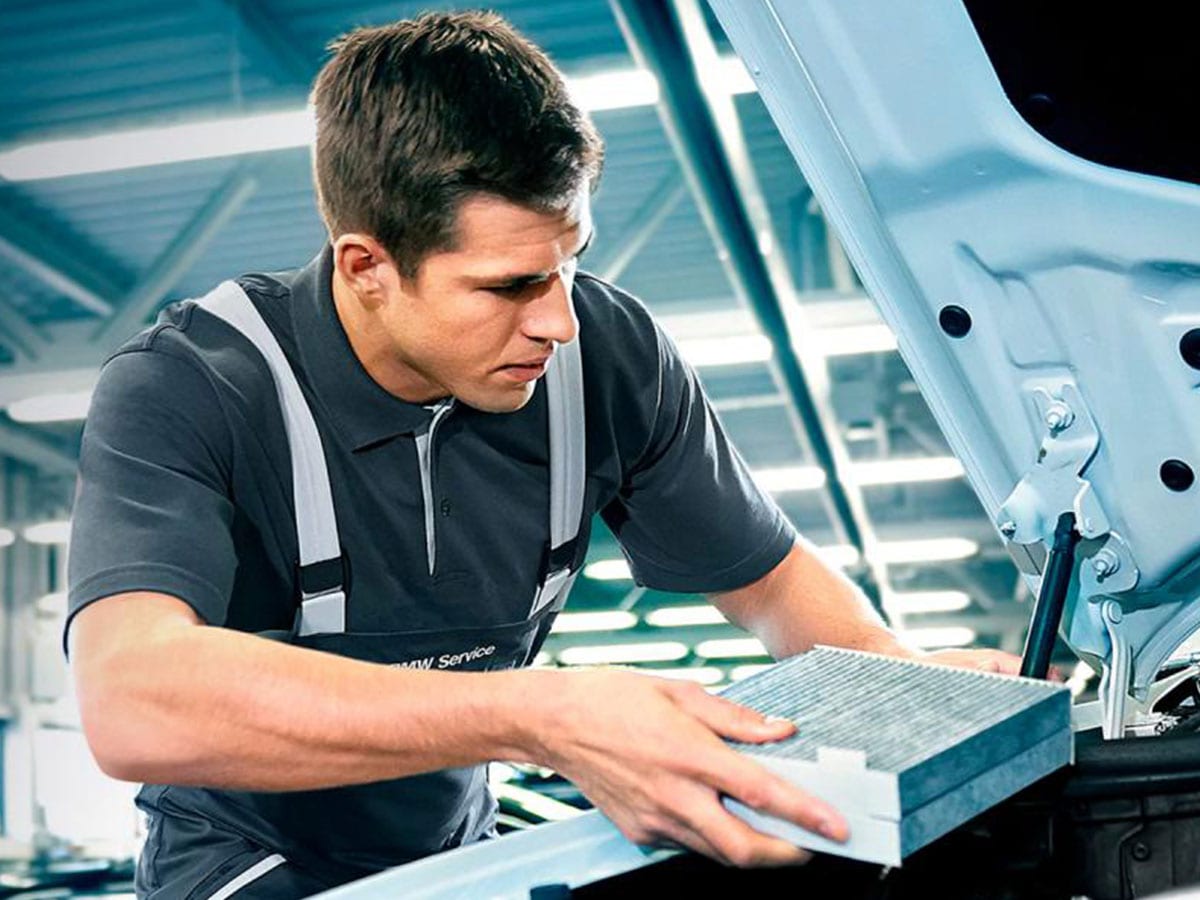 Replacing Your Engine Air Filter
Performance for your BMW in Dublin is of the utmost importance. Whether you're driving a sedan or an SUV, your engine should run properly. Replacing your engine air filter is a valuable service that should be done regularly. With the help of our technicians at MAG BMW Dublin, your vehicle can get the service it needs.
What an Engine Air Filter Does
An engine air filter has a vital role under the hood. It is designed to clear out the environmental contaminants and dust from the air before it enters your engine. You want the cleanest air going into your engine for internal combustion. If the air is too dirty, it can lead to poor fuel economy as well as other engine problems. Filters are only useful when they're clean. Over time, they're going to get dirty and clogged - and that's when it's time to look at getting it replaced.
How to Know When an Air Filter Needs to Be Replaced
It's recommended that you change your engine air filter at least once a year. There are also a few warning signs to identify when it's time to change your engine air filter:
'Check Engine' light comes on
Your engine misfires
Fuel efficiency drops
There's the smell of engine oil or gas
As soon as you notice any of these signs, be sure to schedule an appointment for the filter to be replaced. At MAG BMW Dublin, we offer fast and affordable services so that your BMW is adequately taken care of.
How MAG BMW Dublin Can Help with Filter Replacements
At MAG BMW Dublin, we take pride in our state-of-the-art facility. Our certified technicians are familiar with all of the different BMW models. Even if you don't own a BMW, you can bring in the model you have with confidence. We use genuine OEM parts. Plus, we perform a complimentary multi-point inspection. If you need more than just an engine air filter replacement, we can make service recommendations. We're capable of handling even the most complex of repairs so that your vehicle runs like a dream.