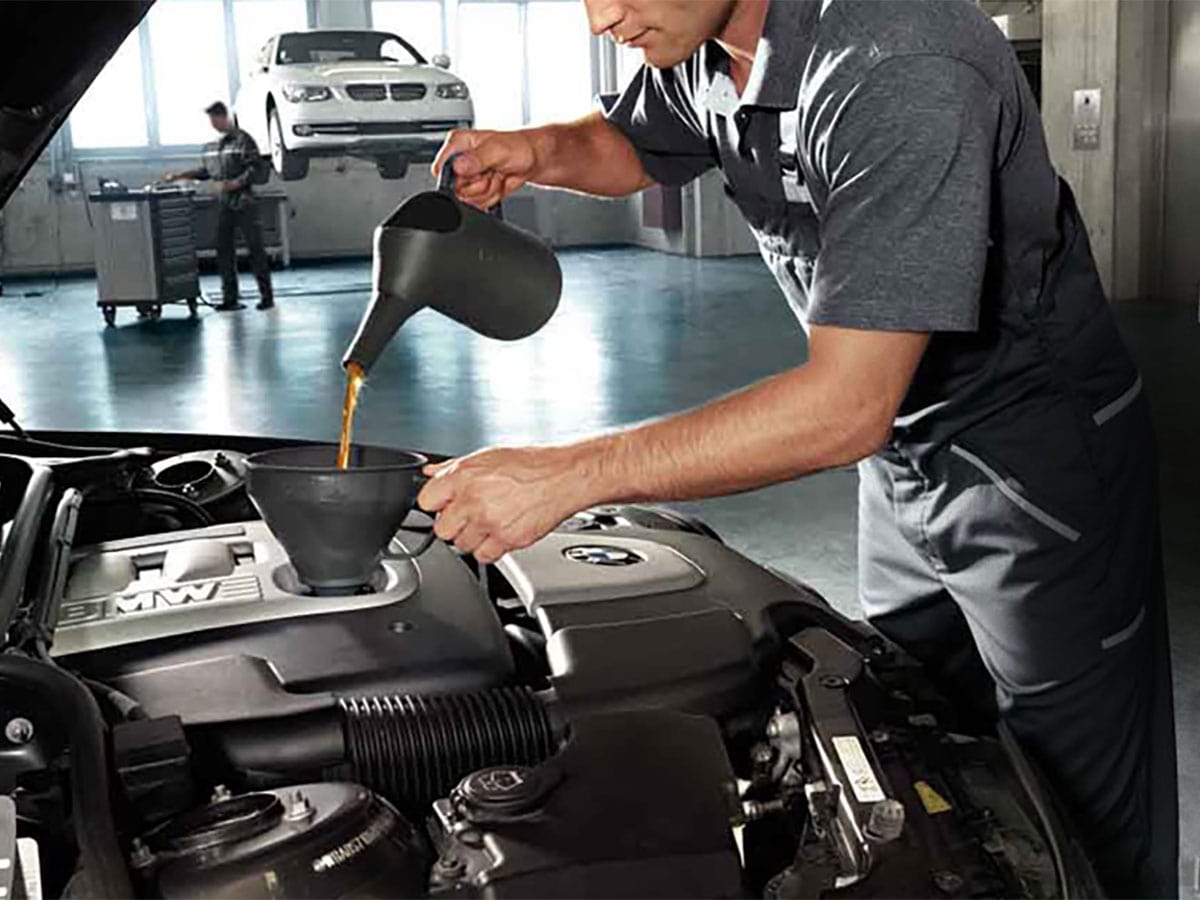 BMW Synthetic Oil Change in Columbus
Our certified BMW service department at MAG BMW Dublin staffed with certified technicians that understand BMW vehicles and their oil changes professionally. We provide quality oil changes with skilled technicians, the highest-quality genuine parts, and professionalism rooted in our commitment to service excellence. 
If your BMW from Westerville, Hillard, or Worthington is due for a synthetic oil change, we invite them to receive a quality service from us that will always surpass what is offered from independent service shops with uncertified mechanics installing aftermarket parts.
Schedule Service
BMW Synthetic Oil Change Schedule
Every BMW was engineered with an oil change schedule and every BMW vehicle benefits when the owner follows the recommended change interval. BMW provides a recommended change schedule for full-synthetic oil in the owner's booklet that generally specifies oil changes every 10,000 miles or once annually. Following this recommendation is one of the best ways to keep the engine protected and to get the most out of the high-performance yet efficient BMW engine.
BMW Genius on Extended Oil Change Intervals
Driving past an oil change interval invites these dangers: 
Increased wear & tear on the engine's moving parts 
Reduced fuel efficiency 
Noisier engine operation 
Oil leaks
Engine consumes oil 
Engine overheats
BMW Genius on Synthetic Oil
The majority of BMW car and SUV models on the road today have an engine lubricated with full-synthetic oil as recommended by BMW. BMW specifically recommends BMW Twinpower Synthetic or Pennzoil Synthetic Motor Oil as genuine original equipment oil. These oils are specifically recommended because they have been verified through rigorous engineering and testing to confirm an excellent performance within BMW's high-performance engines. Our customers can rest assured that we always follow the BMW Genius's recommendation to install genuine BMW OEM full-synthetic oil.