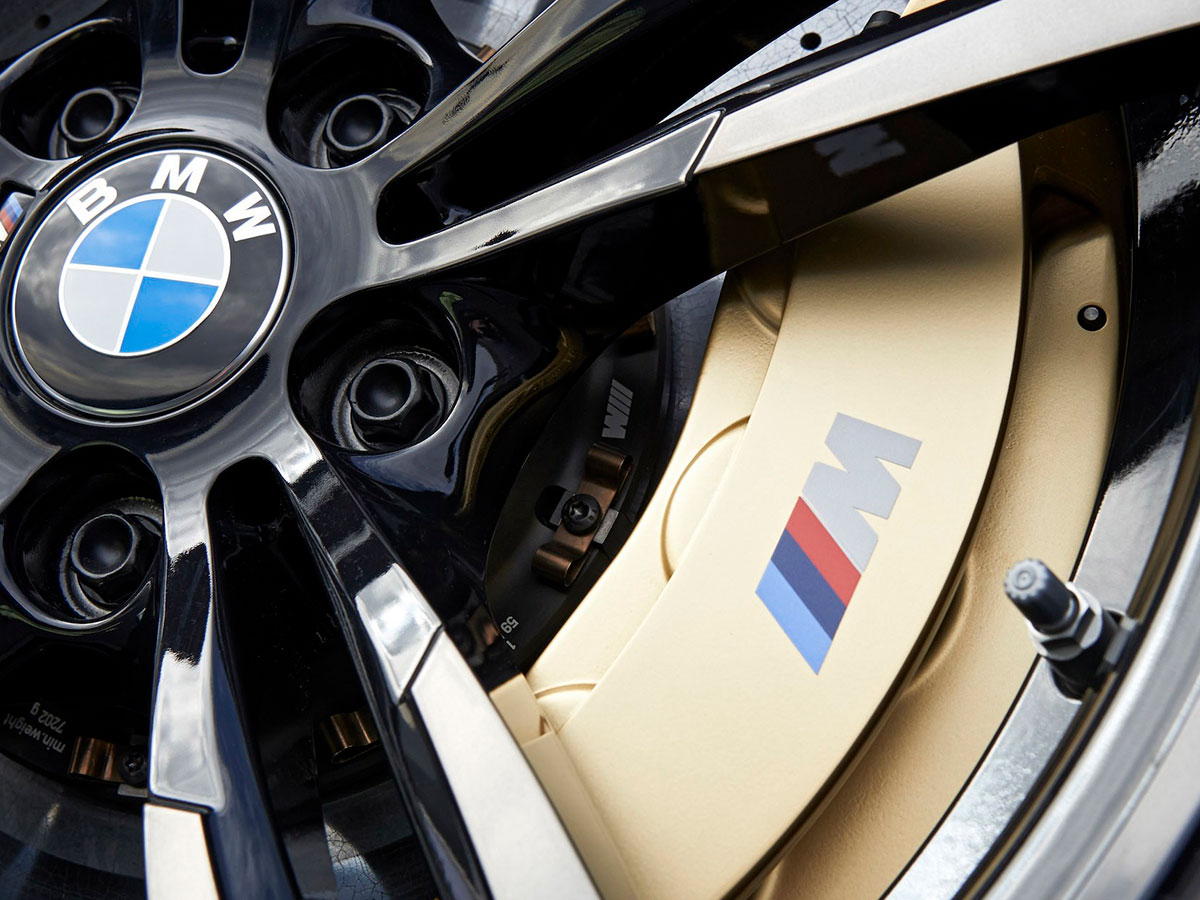 Front Brake Pad Replacement at MAG BMW Dublin
How long your brake pads last depends a lot on your environment and the type of driver you are. At MAG BMW Dublin, our certified technicians use OEM BMW parts and the latest technology to make sure your car has the parts it needs. It is important to keep it running, but it is just as important to be able to stop. Your front brakes will wear out well before the back ones will, and are the ones that get the most attention.
Everything You Need To Know About Front Brake Pads
The brake pads rub against the rotors of your wheels when you apply the brake pedal. This is what makes your car stop. This gets very hot, but brake pads are tough and last a long time even in this adverse condition. Brake pads are normally made of a composite of iron, copper, and graphite. Ceramic brakes are relatively new and becoming more popular. As sturdy as they are, brake pads can wear down, and eventually, you will have metal rubbing against the rotors. This will cause a much more expensive replacement than just brake pads, and it could get dangerous if allowed to go too long.
When To Schedule Front Brake Pad Service
There are several warning signs your car gives when your brake pads are worn down and need to be replaced. On many cars, you can see the brake pads fairly easily. If they are down to a fourth of an inch in thickness they need to be replaced. Warning signs that there is an issue include:
Taking longer than normal to stop
Brake pedal feels softer or less responsive
Squealing noise when brake pedal pressed
Grinding noise, which means rotors are in trouble too
Pulling to one side when you apply the brakes
Warning light on your dashboard
Any of these symptoms can mean you need new brake pads. Most of them can also mean something else. Your owner's manual will tell you when brakes normally need to be changed but this can vary a lot depending on your environment and your driving style. This is why it is a good idea to let the professionals have a look. If you have more than one of them, you most certainly need new brake pads. Don't put off getting them fixed. They will only get worse and could cause further damage and more expensive replacements. Bad brakes could also cause you to get into an accident.